THE VOGUE BOOTH IS A GREAT AND REVOLUTIONARY WAY TO MAKE VIDEO PICTURES
The Vogue booth captures the moment with a flare that pushes the idea of a photo booth to the limit.
Step into an MMI Event Photography photobooth and strike a pose with our fun props and backgrounds. Our user-friendly touch screen will guide you through the process.
After taking your photos, you can customize them using our built-in editing tools. Add filters, text, or stickers to make your pictures truly one-of-a-kind.
Once you're satisfied with your creations, hit the print button to receive high-quality photo prints instantly. You can also share digital copies via email or social media to relive the memories.
Memorable Moments
MMI Event Photography photobooths capture candid and fun moments, creating lasting memories for your special occasions, be it weddings, birthdays, or corporate events.
Customization
Our photobooths offer a wide range of customizable options, from themed props and backdrops to personalized prints, ensuring your event matches your unique style and vision.
Instant Sharing:
Share your photobooth snapshots instantly on social media platforms, allowing your guests to connect and engage with your event, increasing its reach and impact.
Capture Your Moments with MMI Event Photography Photobooths! Contact Us Today for an Unforgettable Experience!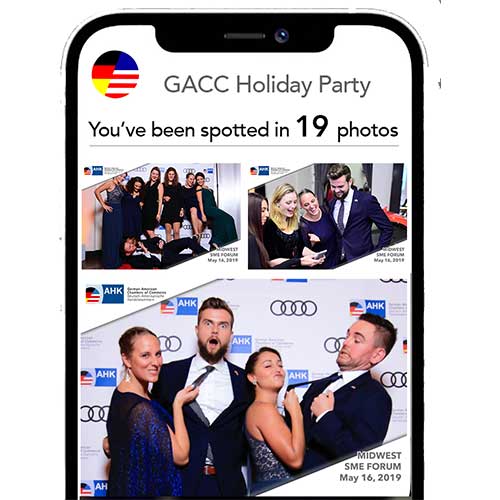 Embark on a captivating visual odyssey through our online photobooth's shareable photo gallery, reliving cherished memories.